A Score for Mother and Child (2017)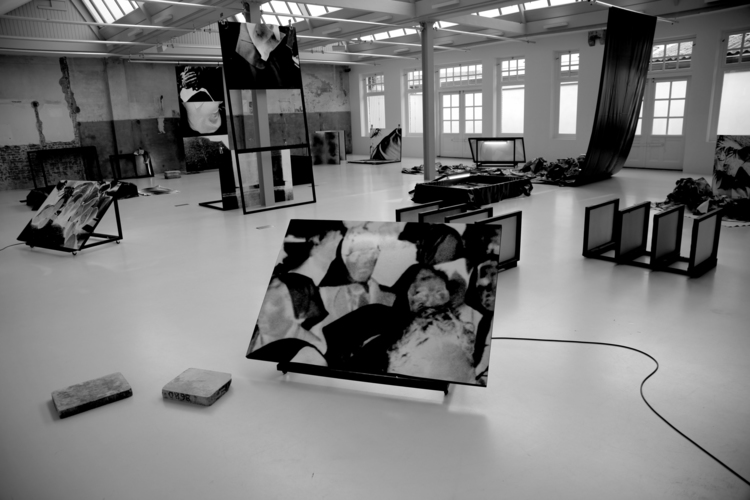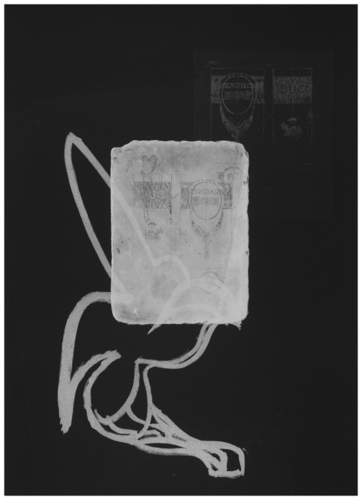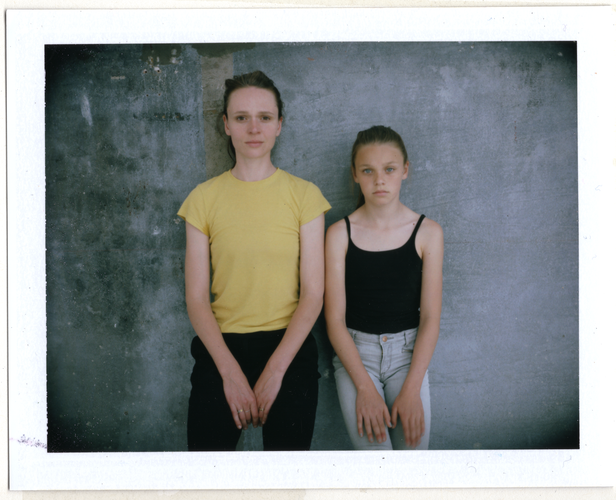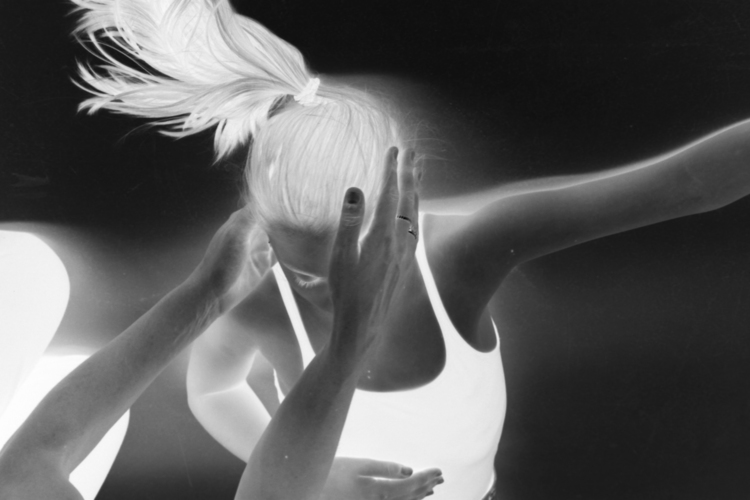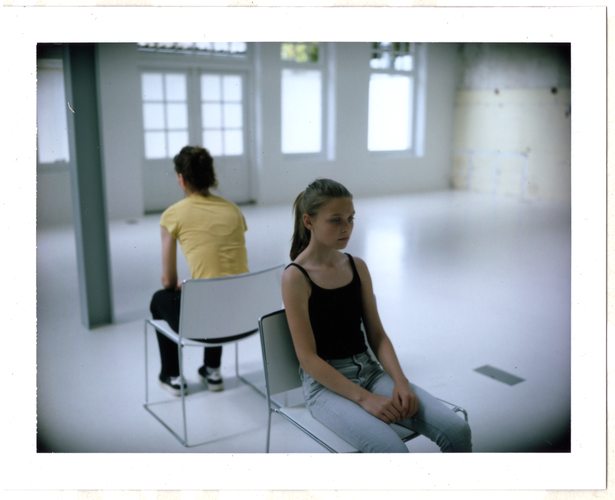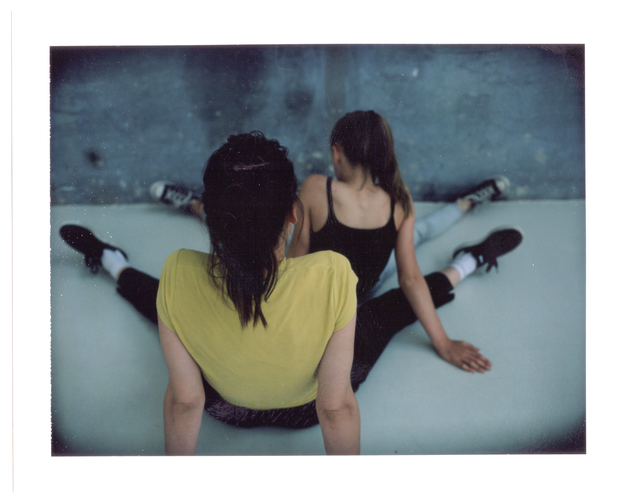 Conceived of as one day-long workshop, the piece was recorded using both digital and analogue film, on site at Looiersgracht 60. Two dancers, mother and daughter, explored questions related to the body and memory through a varied series of exercises. The resulting footage was edited by the artist to create several films, displayed throughout the gallery. They play with the possibilities and choices involved in the documentation of an event and how this can be manipulated or interpreted, exploring different ways of representation. Set within the broader context of the exhibition, the video works explore the way memories work inter-generationally.
(Fragment of exhibition text by curators: Soraya Notoadikusumo and Nadine Snijders)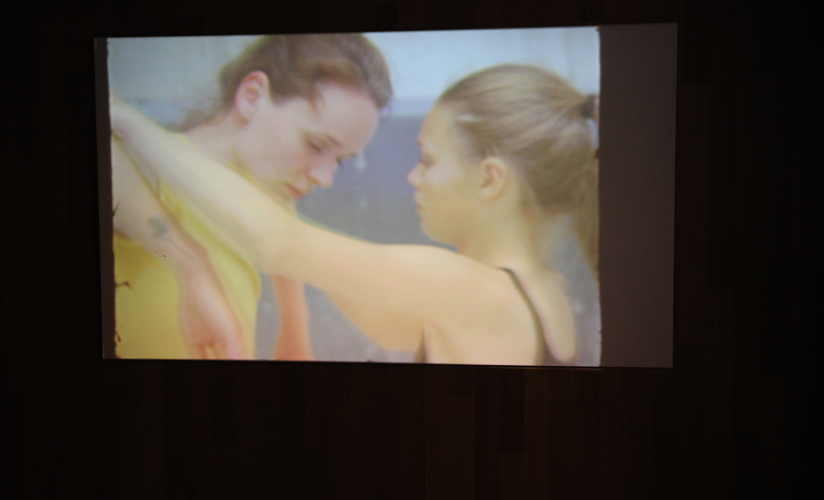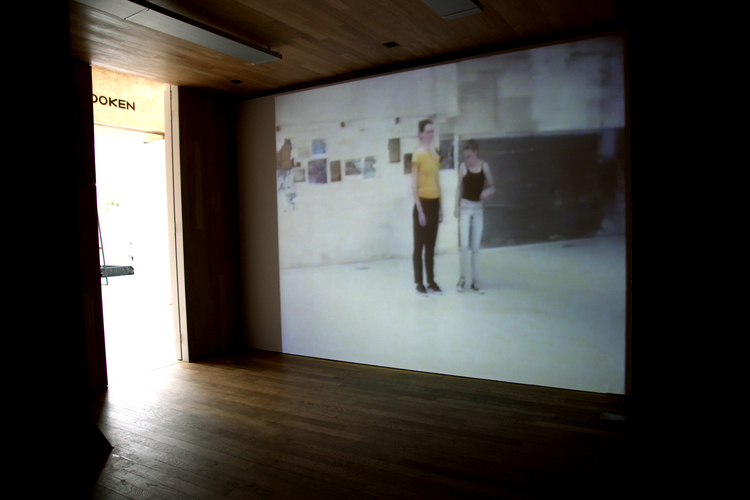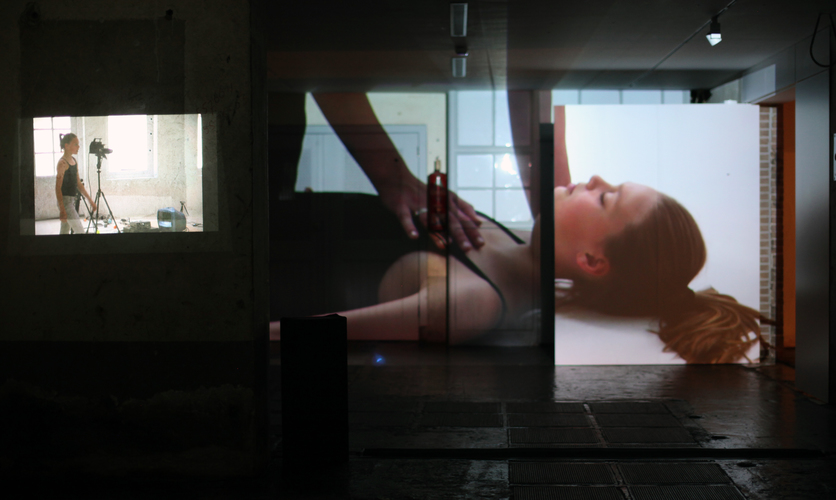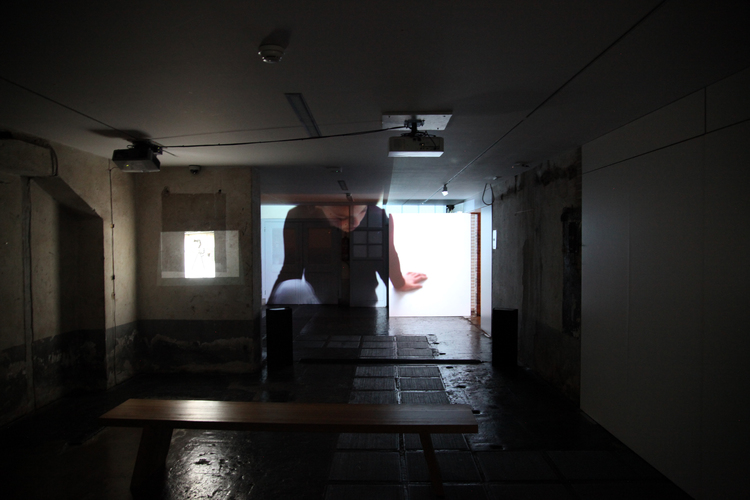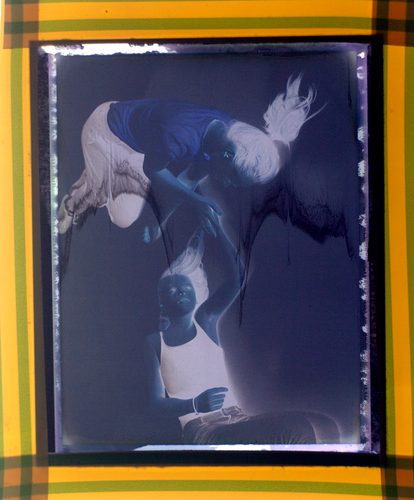 Credits
Curators: Soraya Notoadikusumo and Nadine Snijders / Assistance: Valeria Marchesini / Camera and photography: Behnam Bornak / Workshop and choreography: Marjolein Vogels / Dance performances: Valentina Nelissen and Tosca Zabalza Beñaran / Live musical accompaniment during the workshop: Gino Bombrini / Editing: Aimée Zito Lema and Margaux Parillaud / Voice-over: Alessia Bergmeijer / Final sound-mix: Lucas Page / Text: fragment of commissioned essay by: Horacio Gonzalez
This work was commissioned by: Looiersgracht 60
The exhibition has been made possible thanks to generous support from the AFK (Amsterdam Fund for the Arts).