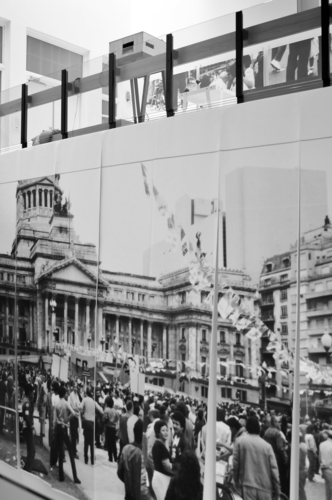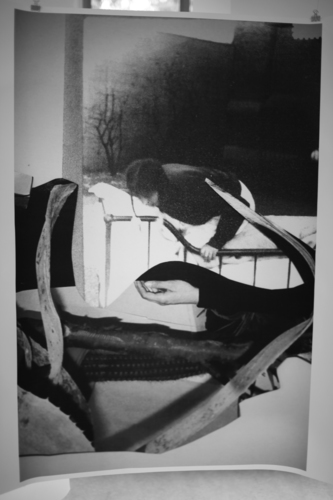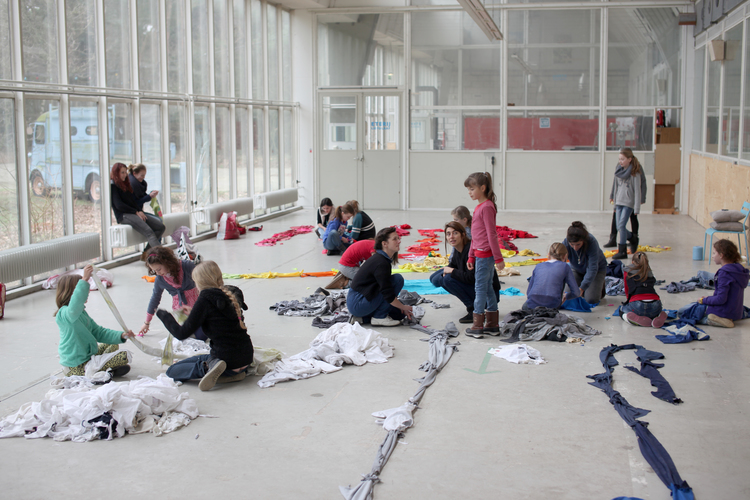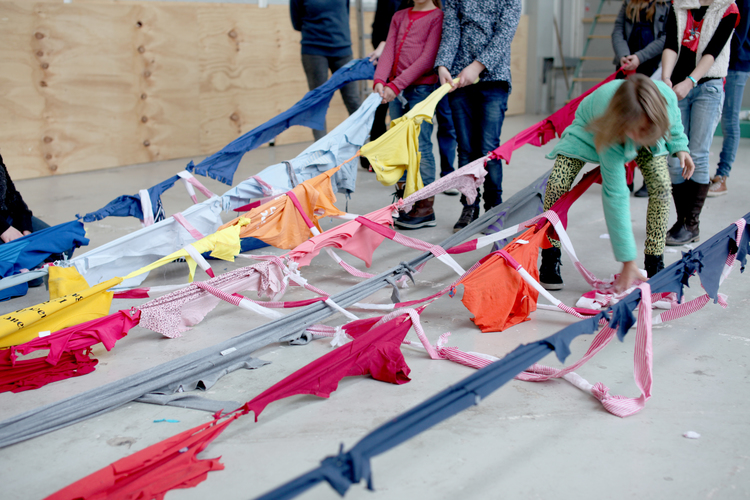 "We learn to be together before we learn how to stand apart." 
Richard Sennett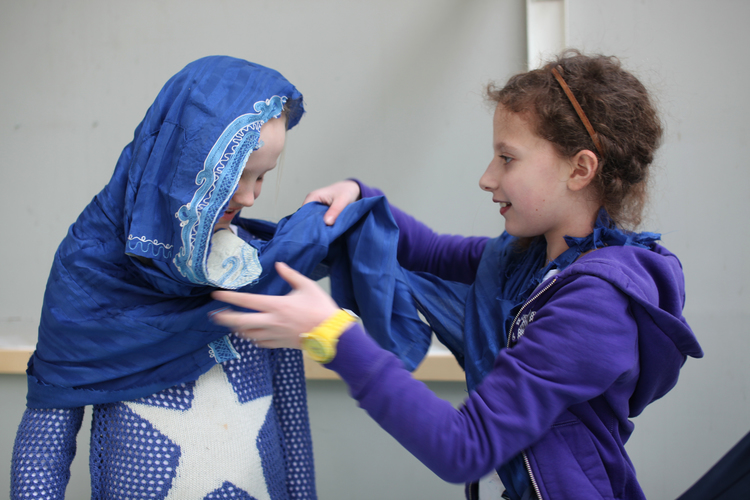 Warp and Weft took place at the empty textile factory De Ploeg in Bergeijk, a grand modernist building, designed by Gerrit Rietveld and built in 1958 as a home for textile cooperative De Ploeg. De Ploeg is famous for its colorful household textiles and home furnishings. Run collectively by the textile workers since its inception, the factory was taken over by an investment group in 1991 and closed its doors in 2007.
Stemming from the artist's continued interest in labour conditions, cooperative ways of living and working as well as in Rietveld's work and legacy, Zito Lema questions how social utopian vision from the 1960s and 1970s can be reignited and learned from today. The De Ploeg factory, with its high glass walls, views of greenery, and open space plan once more provides a fertile ground for a new, temporary and young cooperative. In a daylong workshop, a group of around 16 children put their social, cooperative skills to the test while playfully turning old clothes into new potential fabrics. With an introduction by De Ploeg former factory workers. Warp and Weft therefore not only refers to the weaving movement of yarn or thread but also of interconnecting skills and relations, creating both a physical and mental tapestry.
Text by: Casco.
Special thanks to De Ploeg coordinators, guides, former workers, to Maria Naidich and all the participant children.